Well, the time has come. We have let what little sanity our wives thought we had slip through our fingers, and have begun the process of refurbing the F-86. To compound this lunacy, we are going to be going through the T-bird as well!
I thought some of you might like to take a peek at the haps up here in Bozeman.
We are stripping...paint, you perverts.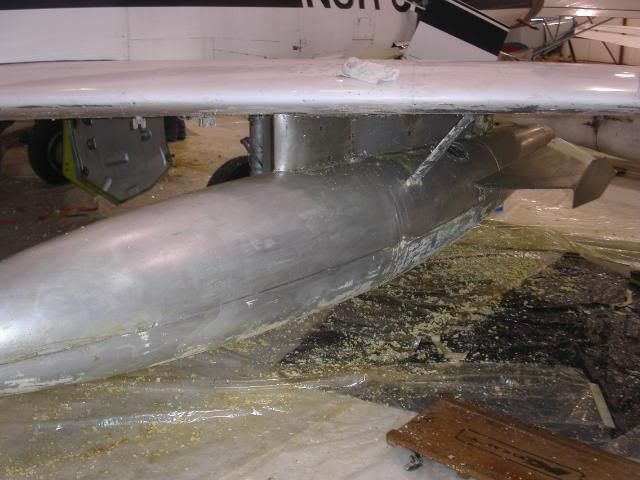 L. drop tank almost stripped, I should have it done tomorrow.